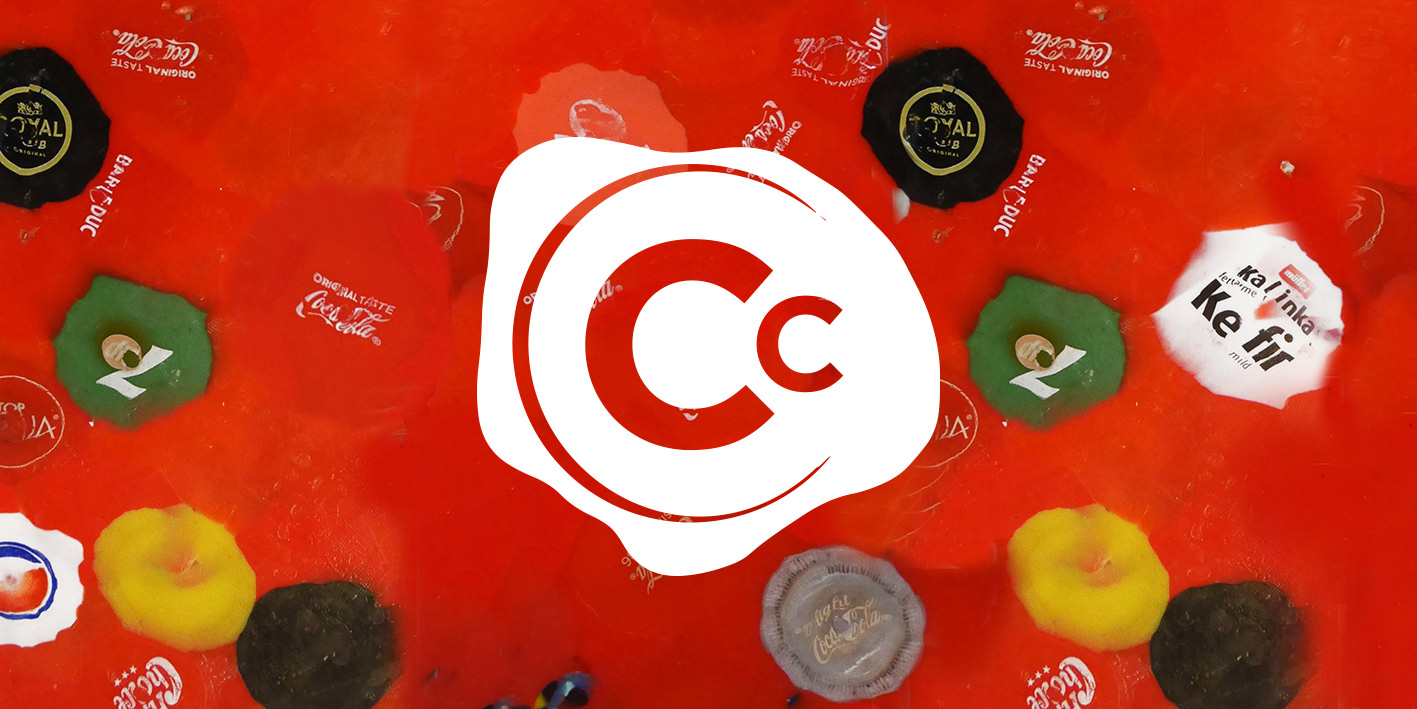 Plastic pollution is a growing problem. Worldwide. Rivers, oceans, beaches, cities become more and more polluted with plastic. The Caps Connection wants to turn the tide by creating value from plastic waste .
We turn plastic bottle caps into unique design objects like furniture, glasses and even skateboards.
Our exclusive Caps Pattern Material
We make our material from melted pressured plastic bottle caps. We can make all sorts of patterns and color combinations. Above are some examples of what we can do. The last sample is granulate: small pieces of schreddered bottle caps.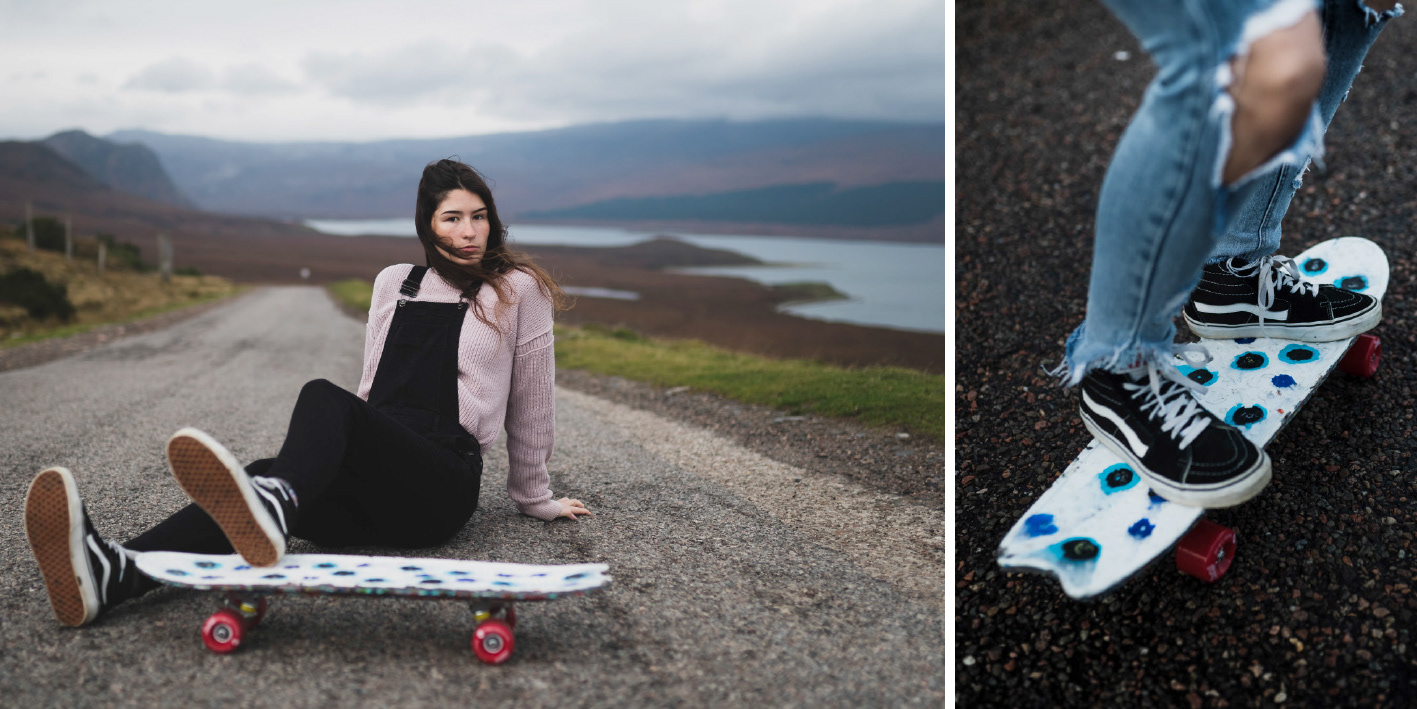 First there were skateboards
We started with manufacturing high quality skateboards from plastic bottle caps: WasteBoards. We collect these bottle caps together with the visitors of music events, school kids, companies, you name it. Each WasteBoard is made by hand. And each design is completely unique, because no single colour pattern is the same as any other. You can check us out at www.wasteboards.com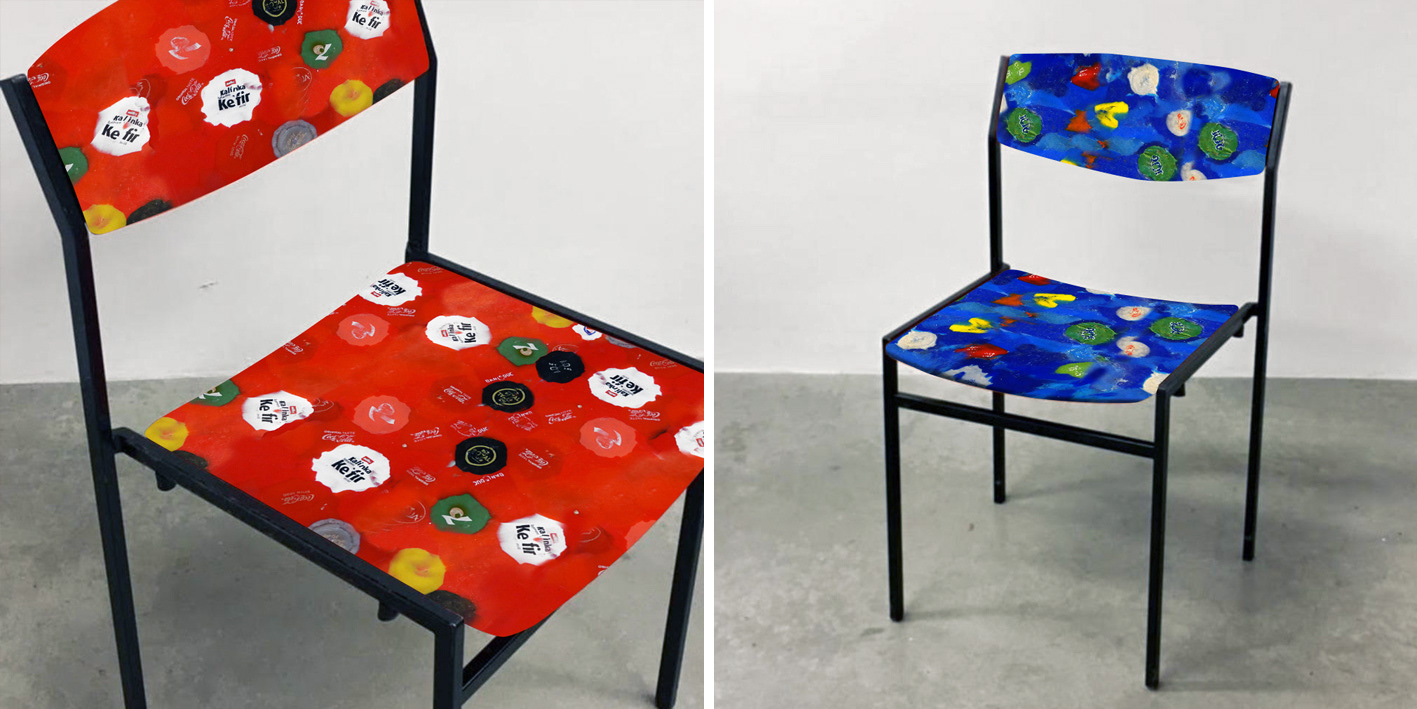 Now there is upcycled furniture
Design furniture made from recycled bottle caps. We use the same bottle caps pattern as for WasteBoards. It is an instant recognizable design that tells the story of the problem; plastic waste, and the solution; a cool design product.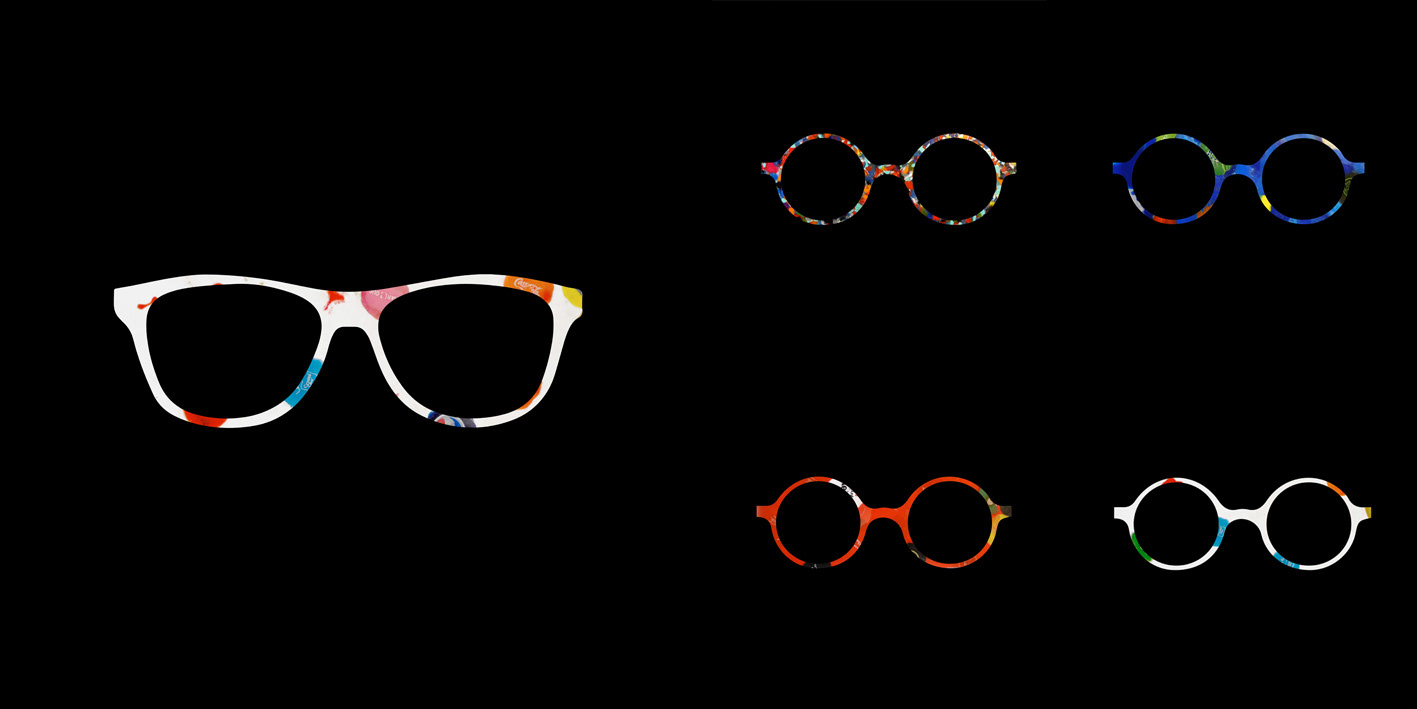 If it's cool, if it's design we do it! Because it's only the shape of the caps and our imagination that limit the design possibilities.
Send us an email or call +31 (0)20 69 06 758